More than 100 years separate the present day from the beginnings of Tramontina, when the son of Italian immigrants Valentin set up a blacksmith shop in the small Carlos Barbosa, in Serra Gaúcha. A fabulous journey, if not for the realism of the strength of entrepreneurship and the determination of its protagonists, one of them recognized for his leadership and attention to the quality and brand of the products that bear his surname.
Clovis Tramontina ran the company for 30 years and, despite no longer holding executive roles, he does not take his eyes off it. Just as his predecessors did, his father Ivo and partner Ruy Scomazzon, at the head of the Tramontina. Before leaving the company leadershipa, Clovis worked to establish partner Eduardo Scomazzon as president of the company and board and his eldest son, Marcos, as vice president. They took office in January 2022. Through a rotation system, in 2026, Marcos should occupy the presidency and a member of the Scomazzon family, the vice-presidency..
"You need to have good products. If the product is bad, there is no point in having a brand. I really like hearing that expression 'Wow, it's Tramontina'! This means that you delivered or even exceeded what the person was expecting."
Succession completed, Clovis remains a member of the Board of Directors and has an intense schedule of visits to retailers, an activity that demonstrates one of its main characteristics: valuing relationships with customers. In conversation with the Reputation Feed, he said about his trajectory, a life dedicated to the development of the company and the strengthening of the Tramontina brand, always making reference to the participants in this story. People who contributed to the company's results, reputation and longevity, which has 11 thousand employees and presence in 120 countries with a line of around 22 thousand items. The brand is in kitchen utensils and equipment, electrical appliances, tools for agriculture, gardening, industrial and automotive maintenance, civil construction, electrical materials, wooden and plastic furniture, utility vehicles, as well as porcelain table sets.

Check out, below, the main excerpts from the interview that the businessman gave a few hours before speaking to members of the Young Presidents Organization (YPO), at the British Club, in Porto Alegre, at the end of August.
How do you define reputation and how important is it for Tramontina?

Reputation is being an example of good. What is good? In my view, it is what makes the other person happy. For a company, reputation is delivering what it promises. In the 1950s, there were no fax machines, cell phones, computers, but my grandmother (Elisa Tramontina) I wrote letters to the customer asking if they were happy or not with the service. It's fantastic, as it shows the concern she had in serving the customer well.
And, within an organization, whose responsibility is it to build reputation?
It belongs to the leader, mainly. It belongs to whoever is in front. Today, there is a lot of talk about startups, right? My grandfather's startup (Valentin Tramontina), which began in 1911 (with a small blacksmith shop to make horseshoes, pocket knives and knives, giving rise to the Tramontina company), is now 112 years old and has 11,000 employees. Furthermore, speaking of reputation, the company has always taken care of the community in which it operates.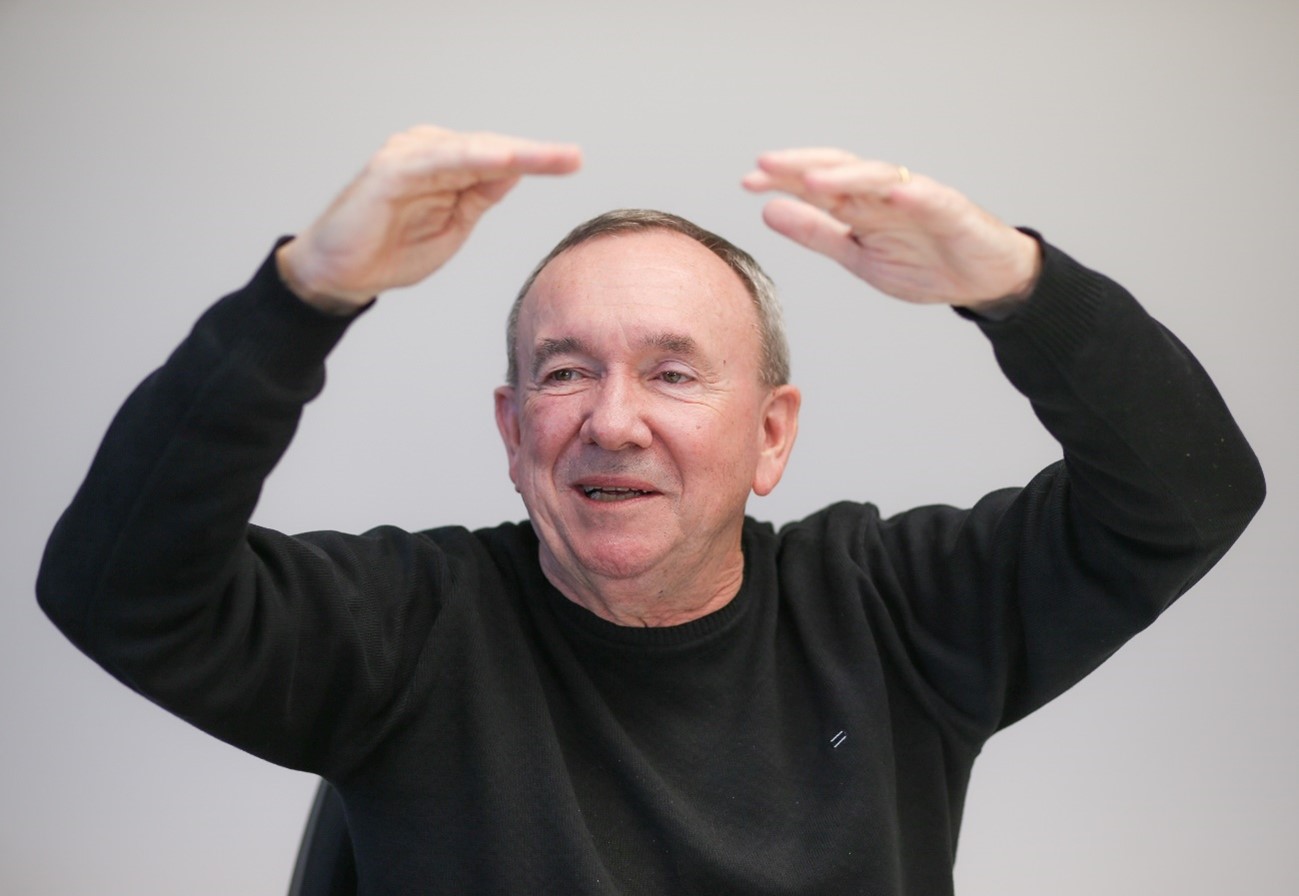 Intensity and strength
"I never do 100%. I always do more."
When you say that the responsibility for reputation starts with the leader, does it make a difference if the company is family-owned?

There is a lot of difference, because the family has another responsibility, the name. Ivo Tramontina and Ruy Scomazzon (Clovis' father and godfather, respectively, partners at Tramontina) They were concerned about doing things well. With me and Eduardo Scomazzon (son of Ruy, current president of the company) those values followed. Now, with Eduardo and Marcos Tramontina (son of Clovis and vice president of the company) it's the same thing.
You left the helm of Tramontina after three decades, with 2021 being your last year at the helm of the company. What was it like making that decision?

During the pandemic (from Covid-19), I was at the beach with my wife (Nice Tramontina) and I told her: 'I'm going to stop, I can no longer keep up with these tools (technological), there is still the issue of my health (Clovis has mobility difficulties due to multiple sclerosis) and I think I have to give opportunities to younger people, who will come in with more energy and new ideas.'. And she asked me who would succeed me. I replied that it could only be Eduardo, for legitimacy, because we started together, with my father and his father, and because he was prepared. And, as vice-president, Marcos. I also thought about a rotational system, so that, in four years, Marcos would assume the presidency and a nominee from Eduardo's family, the vice-presidency. I went to talk to Eduardo, who talked to the family, and also to Marcos. When you have arguments, everything works out. They are doing great.
And since then, what activities have you dedicated yourself to?

I am traveling, giving lectures and I also participate on the company's Board of Directors.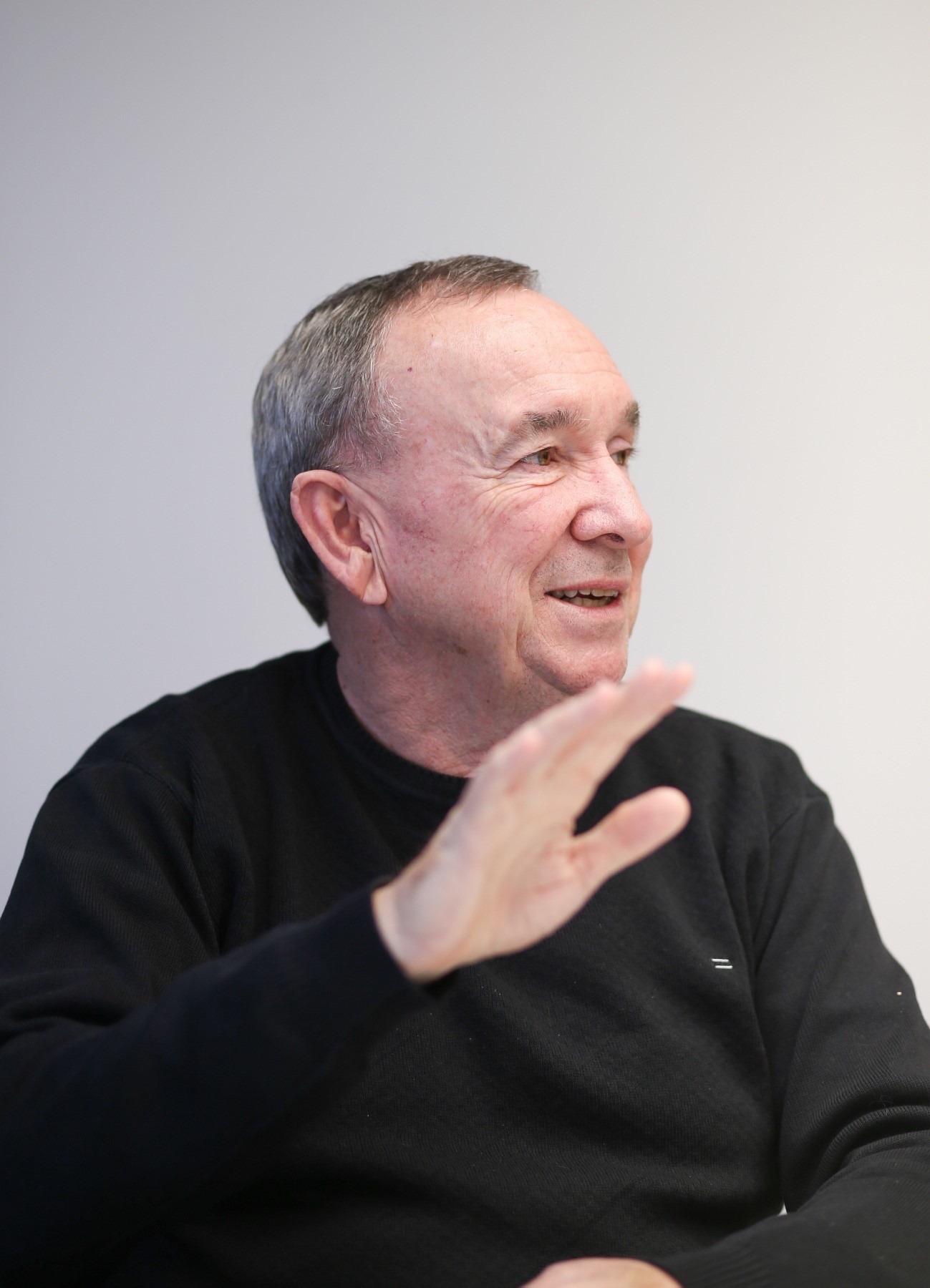 No revolutions, only evolutions
"When did people start talking a lot about reengineering? (management strategy created in the 1990s, based on workflows and processes), Ruy called me into his office to warn us that we shouldn't think we were doing everything wrong in the company. 'You have to make small evolutions and not revolutions', he reinforced to me. Since then, I have taken this concept into my own hands. I never make revolutions, I make small evolutions. Why? The revolution destroys to advance, evolution does not."
Relationships are an important element in building reputation that generates business results and is one of your strongest brands. What are your main attitudes to achieve this image and how to build valuable relationships today?

For me, selling is about relationships. And, modesty aside, people like to be with me, I will always give a word that contributes, helps in business, adds something to life. Furthermore, there has to be delivery.
The Tramontina brand is spread across all corners of the world. What were the main challenges on this journey and to what do you attribute the success of this project?

A major international breakthrough occurred in 1986, when Tramontina entered into a partnership (to set up an office in the United States) with a Brazilian company that had a distribution center in Houston. The operation was led by Eduardo Scomazzon. We sent a friend of mine, Antonio Galafassi, as responsible, and, a year later, he assessed that the partner had no interest in investing in our business. Then, we decided to start our own business in the United States. Globalization was emerging, and Eduardo's vision was that, if we managed to enter Walmart and Cotsco, we would automatically be selling our brand to everyone. It was the beginning of internationalization. Then, we opened distribution units in Germany and so on (in more than a dozen countries). In Brazil, the expansion began in 1981, when I had the vision of selling not only to wholesalers at 25 de Março and Canindé, in São Paulo. I wanted to start selling to Mappin (traditional department store in São Paulo, closed in 1999), which gave another visibility to our brand. Of course we had to change our production line, but that's where our expansion began.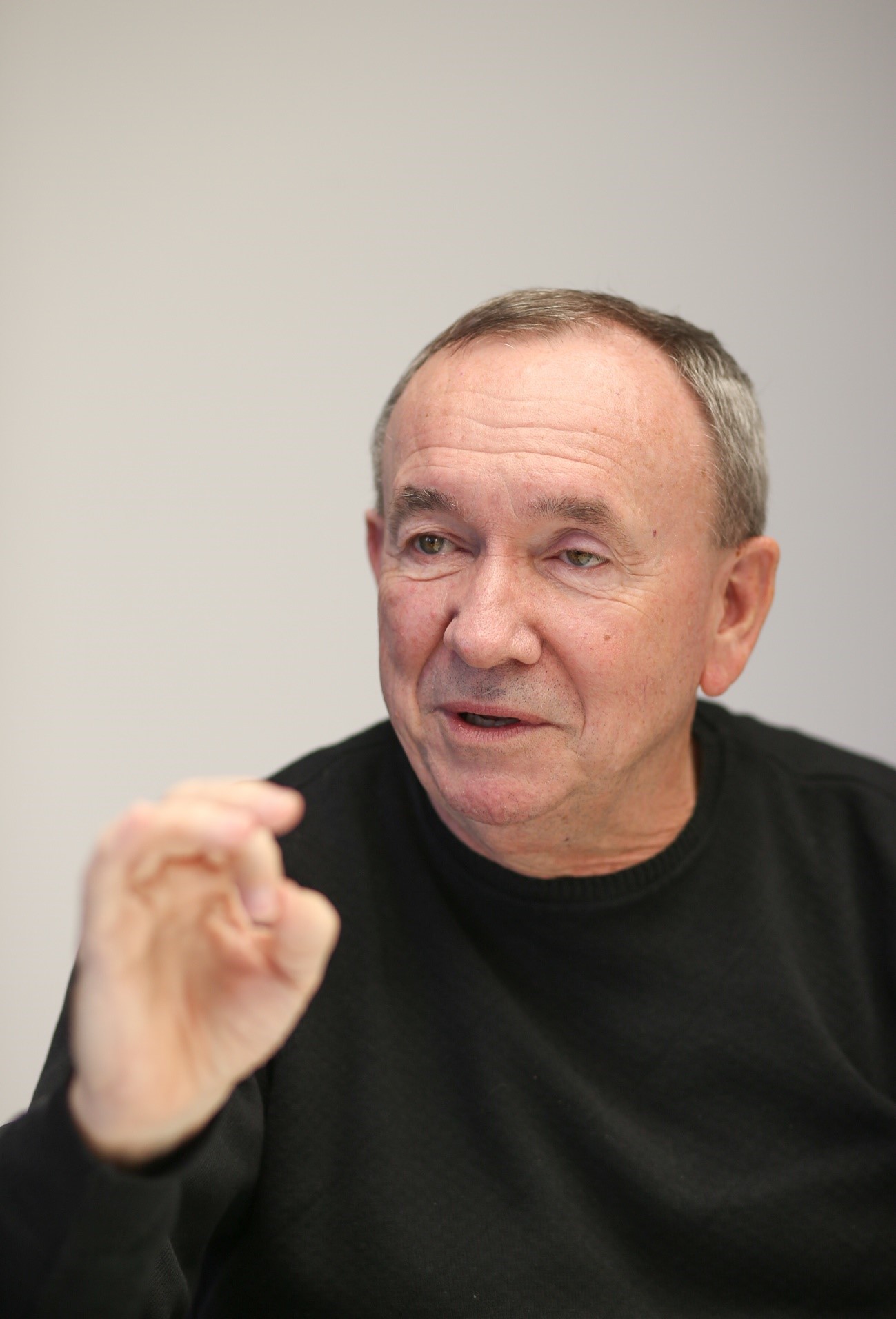 Leadership vacuum
"I am bothered by the lack of leadership today, in politics and business. We no longer have that person who, when he says something, everyone pays attention. Therefore, I am promoting meetings with leaders from all areas, with the question: what do we want from this country?"
This type of initiative represents the word courage mentioned in the title of the book that tells his story (Clovis Tramontina: passion, strength and courage, AGE publisher, 2022)?

Yes, it's courage. I'll give an example. We decided that we wanted to set up a porcelain factory in Moreno, Pernambuco. See what entrepreneurship and courage are. The investment was around R$ 250 million to R$ 300 million. But the pandemic came. What would many companies do? They would suspend the project. We do not. We decided to continue and opened the factory in May 2022. The value of the investment doubled and, in August of this year, it was the first time we reached our goal.
How can we maintain Tramontina's long-lasting brand reputation, producing more than 22,000 items and serving 120 countries?

It's more or less like this: coming to Porto Alegre (by Carlos Barbosa), I passed in front of Expointer (traditional agricultural fair, with representation throughout Latin America, held in Esteio, RS, between the end of August and the beginning of September) and I saw that Tramontina is not there. I already wrote a note for the marketing group. Reputation is maintained with presence. You have to be present with positioning and marketing. A company like ours cannot leave empty spaces. If the space is empty, someone occupies it. An empty market is occupied by competition.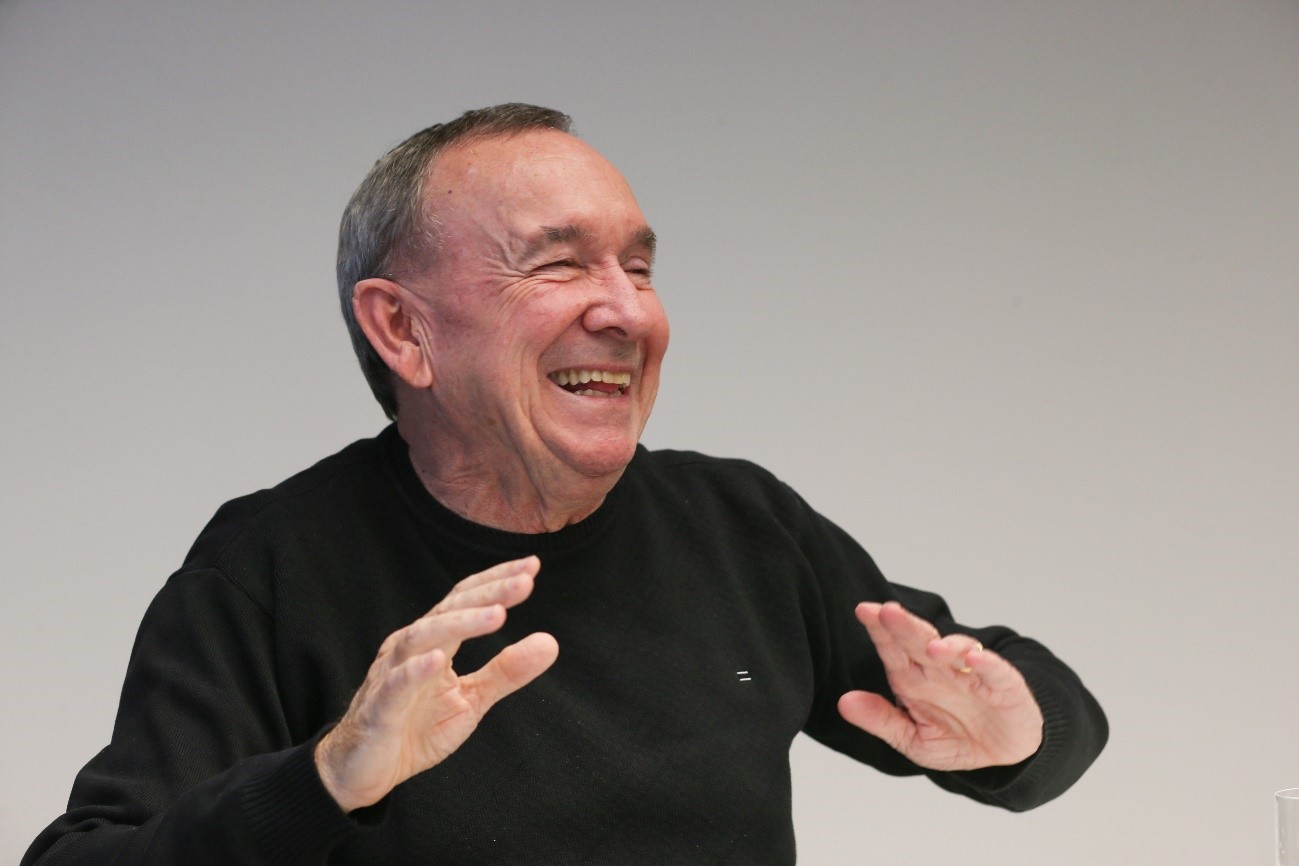 Vitality and influence
"I went to give a talk in Joinville (SC), to 400, 500 people, and, at the end, a guy came up to me and said: 'Today, you gave meaning to my life, because you are an example of spirituality, of battle '. I won the year! How much is that worth? Isn't it worth going to Joinville again? I always say that if I influence one person, that's enough. What does the artist like most? The fee or the applause? The applause! I fulfill myself."
How does Tramontina deal with changes in behavior, such as those associated with the advancement of technology in people's lives?

Tramontina is a company that is ahead of its time, with products such as a smart tool cart and the cooking Guru (a smart cooktop). Not to mention production technology, which is essential. Now, for example, we are investing in the internet of things (IoT) in electrical material products, such as presence and sound sensors.
In times of crisis, how can long-term strategic projects be reconciled with short-term decisions, so as not to harm the company's reputation and legacy?

In this relationship, there is a lot of feeling. Now, for example, the market is at a standstill, but people are taking to the streets to sell and hold events. If you do nothing, you already know the result. But if you do, you may have different results. But you need to have good products. If the product is bad, there is no point in having a brand. I really like hearing that expression 'Wow, it's Tramontina'! This means that you delivered or even exceeded what the person was expecting. And we don't stop. Everyone is closing stores, we are opening them, because the economy is cyclical. After the crisis comes the good times, the good times will come. And whoever is in front will come out ahead. In the worst moments, we always continue investing. Our team is super prepared. When we ask for class engagement, the class comes along.
How do you see Tramontina's reputation in 112 years?
I won't be here, a shame, right? But it might work! My doctor says we will live to be 120 years old. I think Tramontina will always be a modern company. I understand that the company must continue to be family-owned, managed by the family. I don't like it when they talk about going public, because I understand that going public contaminates the essence of the company's culture. Valentin said: 'I want to see my factory be the biggest in Rio Grande'. And I want to see our brand among the 10 most admired brands in the world. But long before 112 years. And, certainly, regardless of time, Tramontina will always be associated with trust.
The biography Clovis Tramontina: Passion, Strength and Courage, published by AGE, in 2022, brings much more than the trajectory of the man and entrepreneur, recognized for his creativity and boldness, with attention to people and the company's results. It shows a businessman who faces difficulties, including health ones, driven by the passion of leadership and the search for the longevity of the company of which he is so proud.
Christianne Schmitt is editor of Reputation Feed
Christianne.schmitt@ankreputation.com.br
---