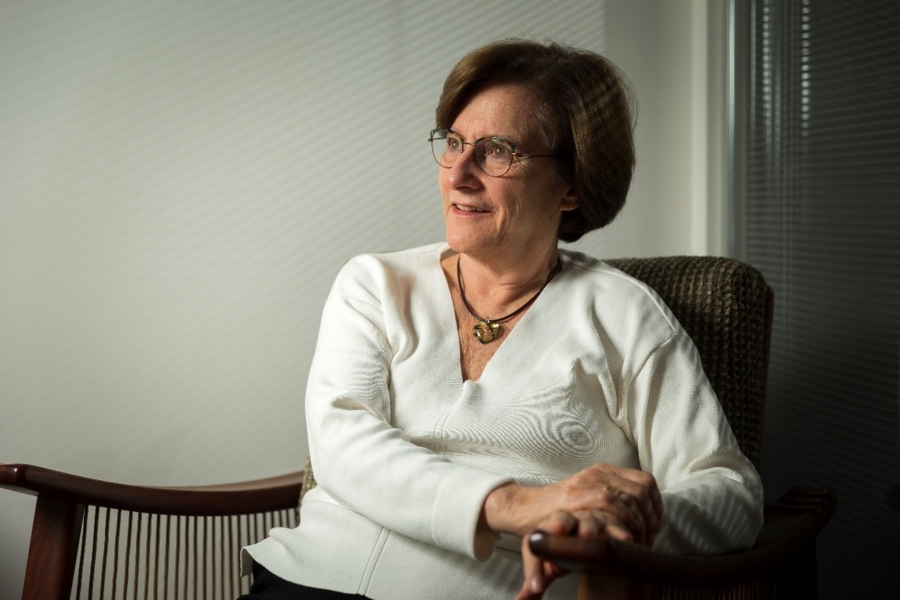 No one leaves a conversation with Vicky Bloch without reflection. As she speaks, she, who is one of the most recognized consultants for senior executives in the country, keeps the sparkle in her eyes and reads scenarios updated with the times and supported by the deep knowledge about people and methods cultivated in almost 50 years of experience in the area. Today, Vicky is dedicated to mentoring, designing new professional projects and developing CEO skills, as well as supporting business families in transition, succession and education processes for the next generations.
Therefore, the Reputation Feed invited the founder and partner of the consultancy Vicky Bloch Associados, columnist for the newspaper Valor Econômico, professor at FIA and IBGC, to discuss the challenges of contemporary leaders, the strength of governance (and the need to rebuild it, a trend that she herself points out in this interview) and the importance of reputation in the leadership journey.
Vicky also brings valuable insights into the complex environment of organizations and evaluates the role of the leader in generating engagement, in addition to the effects of changes in behavior and the way of relating in the corporate world following the Covid-19 pandemic.
Below are the main excerpts from a conversation held at Vicky's office in São Paulo.
New relationship code in the corporate environment
Many people are distressed by this environment of constant transformation and, now, by the impacts of Artificial Intelligence. However, it is important to be clear that the changes are not recent. They had been latent for decades, they came in a continuum. Then the pandemic disrupted the physical locus. The virtual issue came galloping in and established a new code of behavior, a new code of relationships between people. It is almost impossible to create an environment of trust without at least one face-to-face relationship. And we are isolated, without this possibility.
"It is almost impossible to create an environment of trust without at least one face-to-face relationship."
The incredible thing about this story is that, on the other hand, there was a democratization of the organization, with very serious consequences for the leaders. Everyone was a little square on the computer screen, no matter the position, whether it was more or less important. The CEO didn't have a bigger square, it was the same for everyone. An executive with a renowned track record, with experience in leading companies and institutions, commented to me, very excitedly, that he began to see hidden intelligence, talents that until then had not been visible due to his position in the organization.
Transformations in the leadership model
The rupture brought leaders face to face with the complexity of this democratized world, in which everyone has access to information and, above all, feels entitled to say what they think. Until then, this was not how the leadership relationship worked. Leading was top down. The leader said what it was and how it should happen. Suddenly, he realized that he doesn't know everything, that he has no control over information, over knowledge, because now a large number of people have more access, and the sources are multiple. The leadership model suffered at least three strong impacts. First, power is no longer concentrated in a single person, power is in the group, in the collegiate. Awareness of interdependence is a competitive advantage. The second point is that this new power relationship has created the need for the leader to be humble and to say that he does not know. Arrogance is the door to failure. Finally, it takes courage to exercise leadership differently, to make decisions within the limits of what is known. One of the biggest dilemmas today is how to deal with a risk that we are not even able to assess at the present time.
A new way of engagement
I've worked harder than ever in the last few years because people need a place to vent their doubts about relationships and action. An example: leaders are facing great resistance from people to return to the pre-pandemic way of working, including at the highest levels of the organization. This means that the leader needs to have a deeper argument about culture and engagement. It's no longer enough to pay bonuses. People want meaning, to know why they do what they do the way they do. And the leader has a great responsibility in providing these answers. People in the organization want to know that the leader has a purpose. Unlike previous generations, people feel less tied to a company and will only stay if they are clear that the leader will help them grow, if he will create an environment conducive to doing what they like.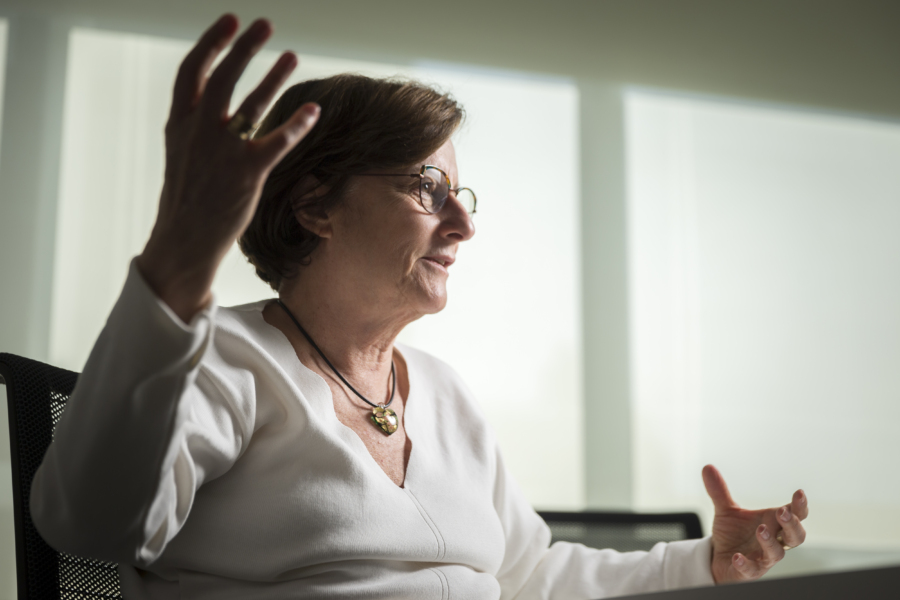 Paixão is now part of the Board of Directors
On a panel of counselors I recently participated in as a facilitator, one of them said five times: don't go into counseling if you don't have a passion for doing it. The word passion has become part of the world of advisors. Passion is the ability to connect with what you do.
Anyone who connects in this way becomes a differentiator on any board. At the beginning of your professional career, the passion is in doing, in action. Then, when you start leading a group, your passion needs to shift to others. If you are in a leadership position, you are promising that you will take care of the growth of others and the organization: it means giving space for work, for growth.
The other is your partner. When you sit in this leader's chair, you will deliver what you promised to your partner and you will also do this for your shareholder and your client. To do this, you need a deep work of self-knowledge, realizing what you are and being able to identify in the organization, in which you are committing to stay, the same set of possibilities for you to achieve your best. It sounds romantic, but the most successful people and organizations have this practice. Basically, people met there and, as a whole, they achieve this purpose, this cause.
"Passion is the ability to connect with what you do. Anyone who connects in this way becomes a differentiator on any board."
Isolation of the operation is a risk for advisors
Happiness is not permeating organizations, just as it is not in society. Often, this condition reflects a cultural transition and you are left in this vacuum. It is also necessary to look at the fact that the people who work in organizations come from this society and bring samples of this discontent. It's very challenging. So, the role of leadership is to refine and take advantage of behaviors in favor of the committed group. There is also the complexity of several generations living in the same place. The board's greatest risk, when isolated from the operation, even for governance reasons, is understanding these factors. If he doesn't study, he doesn't know. Knowledge about human behavior, sociology, anthropology, psychology, social movements, once again became paramount. It is necessary to learn how culture is formed and what its transitions were like. This has to be a matter of training counselors.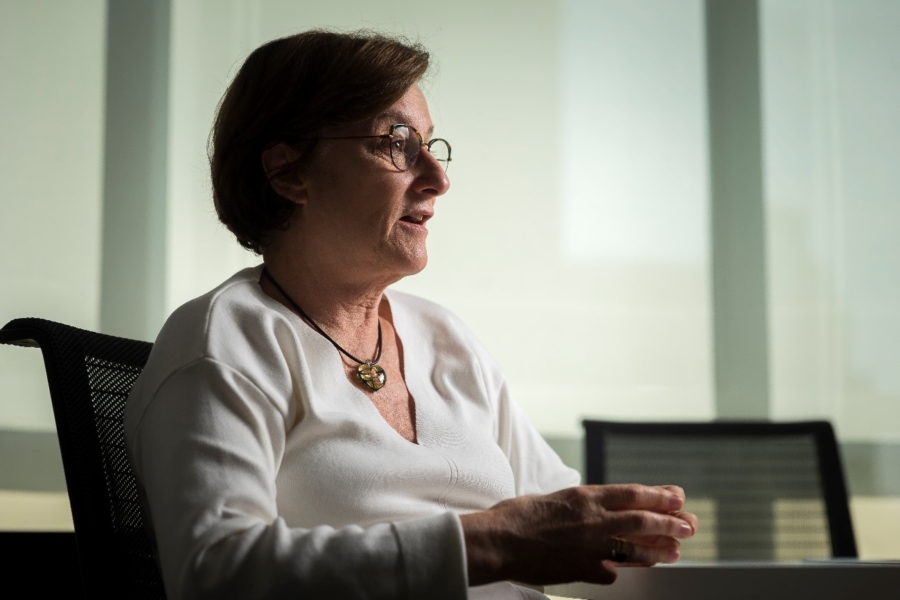 Reputation, opportunity to create your own brand
Your reputation is an accumulation of the things you do in your life. It is not inherited. It is given as an opportunity for you to create your own brand. And how do you build it? You build from integrity. In life, you learn that what you promise, you have to deliver, and, through self-knowledge, you create a clear perception about yourself. You need to receive feedback from the environment to understand where you are not doing what you promised or, at least, what others are not noticing. This is how you build your personal brand, your own reputation.

For some leaders it is so absurdly natural to be consistent that I even call it intuitive. Some learned that it is important and that it needs to be treated. It's no use just understanding that you need to be honest, you have to be clear that you need to build this brand for others too. There is science in this. It's not natural, something that anyone does. People need to learn about reputation.

For example: if you lead an organization that has a very clear cause, you have to know that the speeches addressed to that organization must be permeated by this belief. You must also have the role physique (posture and appearance appropriate to the position) own. You need to listen to others about yourself and the organization with courage. Reputation is formed from these elements, from listening to the environment, from going deeper into yourself and from proposing to be an individual with a certain brand in the world. This also applies to your family, you are a model. When you are in the leadership chair, you have to be clear that you are being seen as a role model, for better or for worse. Most resignations result from disappointment with leadership.
Total governance review
Governance scandals are not the privilege of Brazilians. They occur in various places around the world, with different companies. See the Madoff case (Bernie, responsible for the biggest financial scam in US history, who was sentenced to 150 years in prison in 2009 and died in 2021). Nobody believed him when they accused him of fraud. There was a lot of greed there, people didn't want to believe it. We have recent cases that shook the market, with a major impact on governance, which will have to undergo a total review. People need to start being indignant and not accept things as they are.
"The governance system helps an organization to have a common understanding and its controls, as well as to solve the problem together. For this, it is necessary to have a base that is not tangible, which is called trust between the members."
Governance is what fixes the world, it should be a desire of all of us. John Davis (founder of Cambridge Family Enterprise and professor at MIT) always says: "structure is your friend". This is because, in moments of misunderstanding, difficulty, conflict, if you have a structured set, you resort to structure. The governance system helps an organization to have a common understanding and its controls, as well as to solve the problem together. For this, it is necessary to have a base that is not tangible, which is called trust between the members. The intangible is the glue. It is surprising that they are only now discovering that working in a collegial manner requires this – something that has been said since 1960, at Sloan (MIT School of Business).
Integrity defines who you are
What happens the day you deny something you had claimed to be true? The reputation is damaged, and rebuilding it is often almost impossible. It's a question of trust. My father said: 'broken vase, you can put it all together, but it will leave a crack. And if you bump into it, it breaks again.' If a person, at some point, gives up their values, one day they will do it again. Integrity to me is the definition of who you are. An advice? Be careful that life takes its toll on you. Life is not made up of short shots. You have to be aware that this puts your reputation at stake. What does this mean at the end of the day? People who nominate you stop nominating you. Understanding your reputation is a must. Knowing what people think of you is essential.
Christianne Schmitt is editor of the Reputation Feed
christianne.schmitt@ankreputation.com.br
---